0
The Dutch bus has its kickoff yesterday at Rockstart in Amsterdam. The event was open to the public, so it was a good opportunity for us to connect with the wider Amsterdam startup eco-system. With our partners from AppHappening, Cronos, Rockstart and Github we used the day to get to know each other and listen to seminars about how to be better entrepreneurs and better use the products of our sponsors to build our startups. We even had workshops from very inspiring entrepreneurs Kees van Nunen and Nick Stevens!
The night was spend networking and getting a bit of sleep, and this morning we left Amsterdam after attaching our stickers to the side. Right after the bus got on the highway we started pitching our various business ideas and build our teams. As always it was a big chaos to build the teams. In the end 4 teams were formed before getting to Antwerp for a bit of stationary work, presentation of our ideas to the rest of the bus, and to hear a couple of talks from our partner THINK with People.
So, without further ado we are proud to introduce our 4 teams to the world:
Eyedia
There is a big information overload these days. And most of this information is delivered via text. With Flickr at first, and Facebook, Instagram and Twitter after that it got more visual. But that isn't enough! Every message needs to be delivered visually. They want to present all the information in the world in a very visual way. Understandable and intuitive. They want to become the future google with only visualizations.
Startup Tycoon
A startup is for everyone different, but also for a lot of people scary to be a part of. StartupTycoon is going to build a game thats lets you experience the startup way. It will show how it is like to have a startup with includes all the aspect of the startup ecosystem. Founding, hiring, scaling, capital, exits, its all part of it. It's a dream scenario for aspiring entrepreneurs. On a fun and informative way.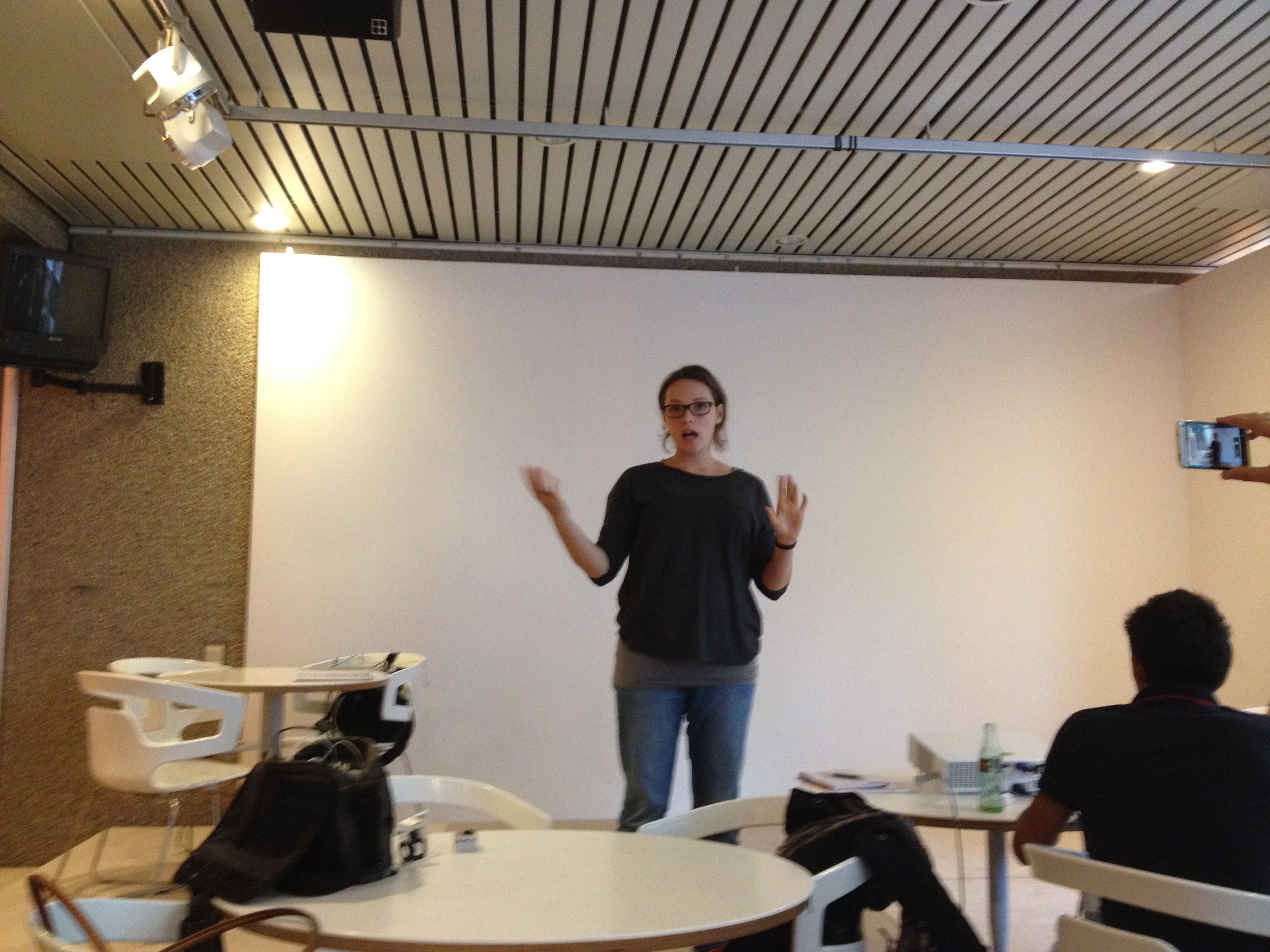 Out of the Blue
Everybody is stressed these days. Something a depression is part of the process of becoming a better human being. Your process of recovery should be as comfortable as possible. Out of The Blue is helping with the recovery process for depressions and want to stimulate meaningful communication in the process. Bringing people back from falling in a black hole where they can't get out of. Their main objective is improving and revolutionizing communication between therapist and patient. A communication tool for the depressed and almost depressed. They plan to work through a buddy system to have feedback and extra helping hand.
Unplanned
Unplanned is an app that algorithmically shows people the best things to do and see in a new city. By using checkins and ratings Unplanned shows whichever attraction is the best in each catagory, whether museum, park, bar or similar category.
Human curated.
We are at Startplatz at the moment waiting to crush the German teams in the StartupBus Europe Pitch Battle!